REMEMORY DIRECTORY

Founded in 2019, Rememory is a growing directory of creatives which highlights the work and experiences of Black women and non-binary people doing the work needed to claim their narratives, gazes and legacies in the global media.
REVLON FALL FANTASY x POPSUGAR

Article design and typographic treatment for Revlon Fall Fantasy makeup featured on Popsugar.
Visual Designer: Mia Coleman; Editor: Sam Sasso; Creative Director: Colleen Lennon: Art Director: Meg Konigsburg; Photographer: Oscar Ouk; Makeup Artist: Ayami Nishimura; Hair Stylist: Niko Weddle; Wardrobe Stylist: Hannah Lee; Producer: Hannah Lee

THRILLIST X ALDI

Created in collaboration with artist Jiaqi-Wang to illustratrate several grilling activites with ALDI products.


Art Director: Mia Coleman
Editor: Moná Thomas
Illustrator: Jiaqi Wang
Client: ALDI

︎︎︎Live Article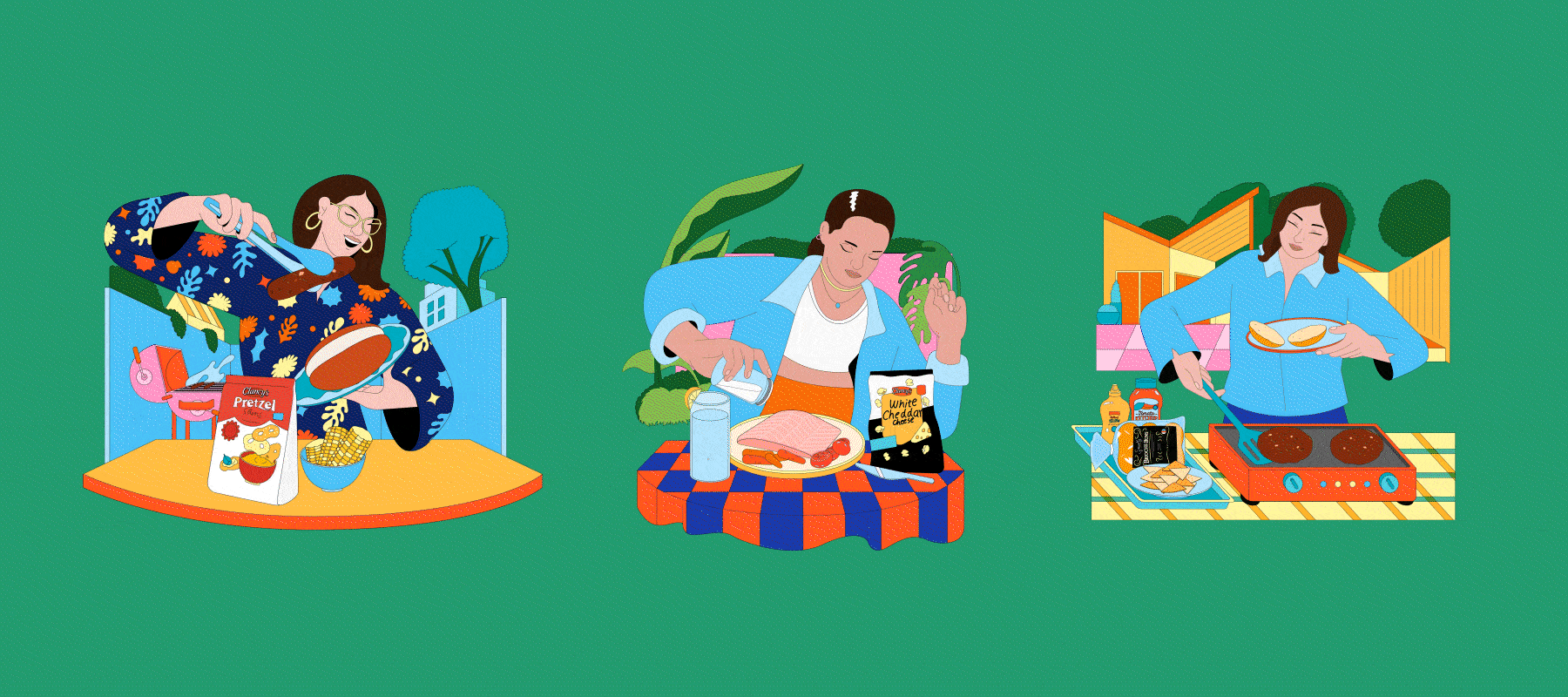 SELECTED VOX MEDIA GRAPHICS

Various graphics designed for branded written articles for 17+ digital publicantions under Vox Media.
Role: Design